Exchange Server Toolbox
Secure and Multi Tenant-Capable Email Archive
Archive emails GoBD-compliant
Business correspondence should be archived securely. This also applies to electronic forms, such as emails - email archiving is a necessity. Some countries impose rules and regulations on how these archives have to store, send, and received emails - often there is an emphasis on securing the immutability of content.
Keep your Exchange Server clean
If you keep all the mails from all your mailboxes on your Exchange Server, it will start reacting sluggishly as the available storage shrinks and the load increases. Emails should be archived to a database or the file system, not stored on the Exchange Server - Exchange Server Toolbox will do exactly that.
Exchange Server Toolbox: Legally compliant email archive
A legally compliant email archive saves you from avoidable trouble with the GoBD. The Exchange Server Toolbox is our practical plugin for your Microsoft Exchange Server, which provides you with a clever email archive.
Email archive for individual tenants
Deleting emails from archives GDPR compliant
An email archive that is too large wastes storage space and poses security risks. That's why you should rather clean up every now and then in compliance with the law.
With the four-eyes deletion principle of the Exchange Server Toolbox, you can submit a deletion request for several emails to a second person. This second person now views the marked emails according to the dual control principle and can confirm or reject the deletion. This way, you can clean out your email archive in a GDPR-compliant manner.
Since an email archive can be enormously comprehensive, especially in larger companies with a lot of e-mail traffic, editing individual entries would be too time-consuming. The Exchange Server Toolbox helps out in three steps:
Smart filtering - Filter multiple emails according to targeted criteria.
Bulk operations - Select all emails to be deleted at once.
Four-eyes deletion principle - Present deletion requests to a second person for checking and delete them all at once.
According to the GoBD, archived emails and their attachments must not be changed under any circumstances. The Exchange Server Toolbox also prevents accidental modification of archived emails - so really nothing can happen.
If changes do occur in archived emails, for example through the targeted use of other programs, changes can be detected. In the Exchange Server Toolbox email archive, this is implemented with the help of signatures.
Comprehensive archive search
In the email archive, very large quantities of individual emails will accumulate over time - of course, because you also have to archive everything that comes in or goes out of your company.
To enable you to search your archive quickly, the Exchange Server Toolbox offers an index search. Thanks to the index and appropriate search filters, you can find the emails you need in just a few seconds.
Add-In for Microsoft Outlook
The Exchange Server Toolbox comes with a handy add-in for Outlook. Here you can find all emails to which you have access in a clearly arranged search mask.
To use the search mask, no additional rights assignment by the administration is required, because the required rights are taken from the "Send as" rights in the Active Directory (AD).
Reject spam at mail server level
Your archiving obligation according to GoBD applies as soon as your mail server has acknowledged receipt to the sender. Unfortunately, this also applies to spam mails and emails with dangerous attachments that reach your mailboxes. In the worst case, you waste valuable storage space archiving spam.
With the integrated SpamAssassin, the Exchange Server Toolbox can detect spam very early and reject it already at the mail server level. This works like a shield for your business mailboxes. SpamAssassin learns spam and thus gets better and better at detecting spam over time.
Best protection for your mail servers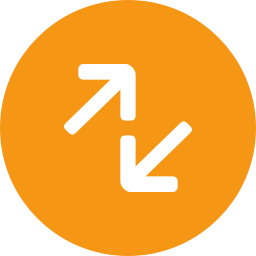 SmartPOP2Exchange
Small Business Edition
Anti Spam and Virus Protection

Exchange Server Toolbox
Multi tenant-capable email archive
Anti Spam and Virus Protection