Exchange Server Toolbox
Get rid of Spam on your Exchange Server
Protect your Exchange Server from spam
An ineffective spam filter is risky from a legal perspective. If spam reaches a mailbox due to an inadequate spam filter, the e-mail is considered delivered - even if it immediately lands in the spam folder. If the spam folder is not checked regularly, the recipient is liable.
That's why a good spam filter should be able to detect and reject spam at the mail server level. This prevents dangerous e-mails from reaching employees' inboxes in the first place. A rejected email also does not have to be archived with the business correspondence - which saves a lot of space in the e-mail archive.
How to reject spam at mail server level
The Exchange Server Toolbox ensures spam protection already at the mail server level. Our clever plugin for your Microsoft Exchange Server uses SpamAssassin as an effective spam filter.
SpamAssassin is a widely used and open source spam filter. The excellent filter program learns independently over time and thus detects spam better and better.
To ensure fast protection against spam, SpamAssassin for Exchange can be used without lengthy customization.
The SpamAssassin modules evaluate emails according to various criteria. The evaluation results of the rules are summed up to an internal score, the SpamScore. The higher the SpamScore, the greater the chance that the email is spam.
Static analysis: Email content and attachments are evaluated using regular expressions. This way SpamAssassin also detects suspicious words in different spellings.
Network analysis: SpamAssassin performs a comprehensive network analysis to check content for security. It includes the Razor2 network, Real Time Blacklist servers and DNS whitelists.
Self-learning Bayes Filter: SpamAssassin can train spam and become smarter by continuously mathematically evaluating word constellations and ranking them for their spam probability.
The Exchange Server Toolbox matches the calculated SpamScore with configurable conditions. Depending on the threshold value, the message is either marked as possible spam and delivered or recognized as definite spam and rejected. Easily customize these rules.
Best prepared with SmartPOP2Exchange and Exchange Server Toolbox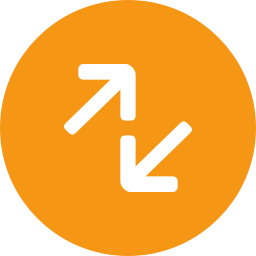 SmartPOP2Exchange
Small Business Edition
Anti Spam and Virus Protection

Exchange Server Toolbox
Multi tenant-capable mail archive
Anti Spam and Virus Protection