Exchange Server Toolbox
Setup and configuration options on-premise or hybrid
Use Cases of Exchange Server Toolbox
Exchange Server Toolbox is a clever multi plugin for on-premise mail servers. It supports both on-premise and hybrid operation and can be installed on:
Microsoft Exchange Server
Exchange Server Plugin for On-premise or Hybrid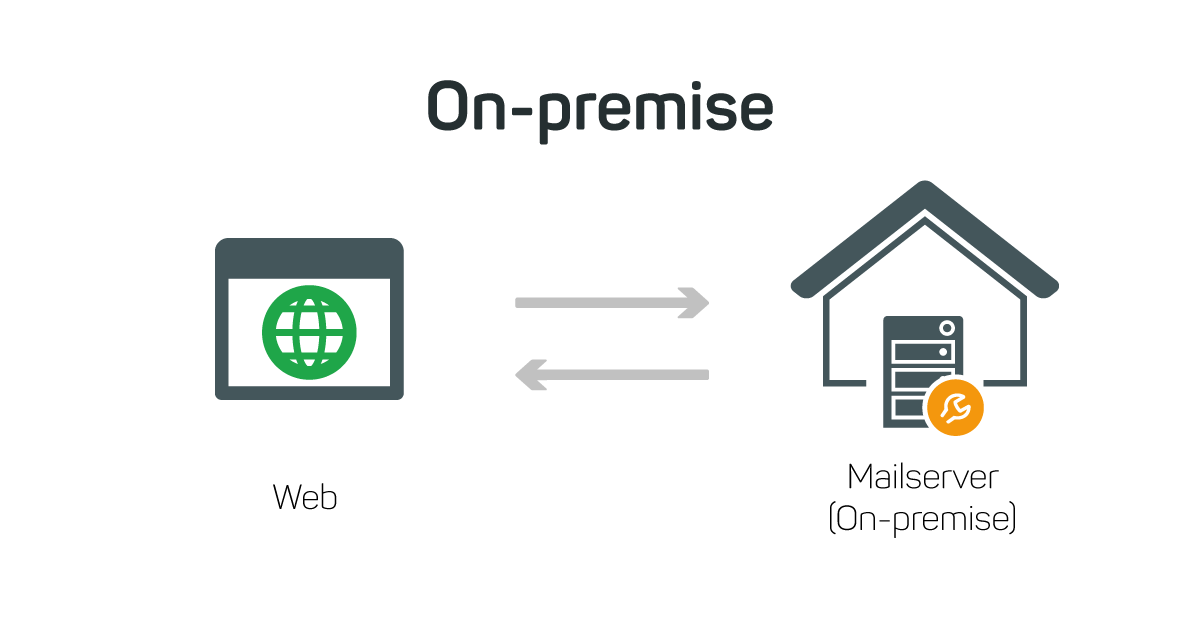 Plugin on Exchange Server on-premise
If you operate your mail server on-premise with our plugin, you also retain data sovereignty. In addition, you can guarantee that sensitive data is not stored on servers outside the EU - so you remain GDPR-compliant.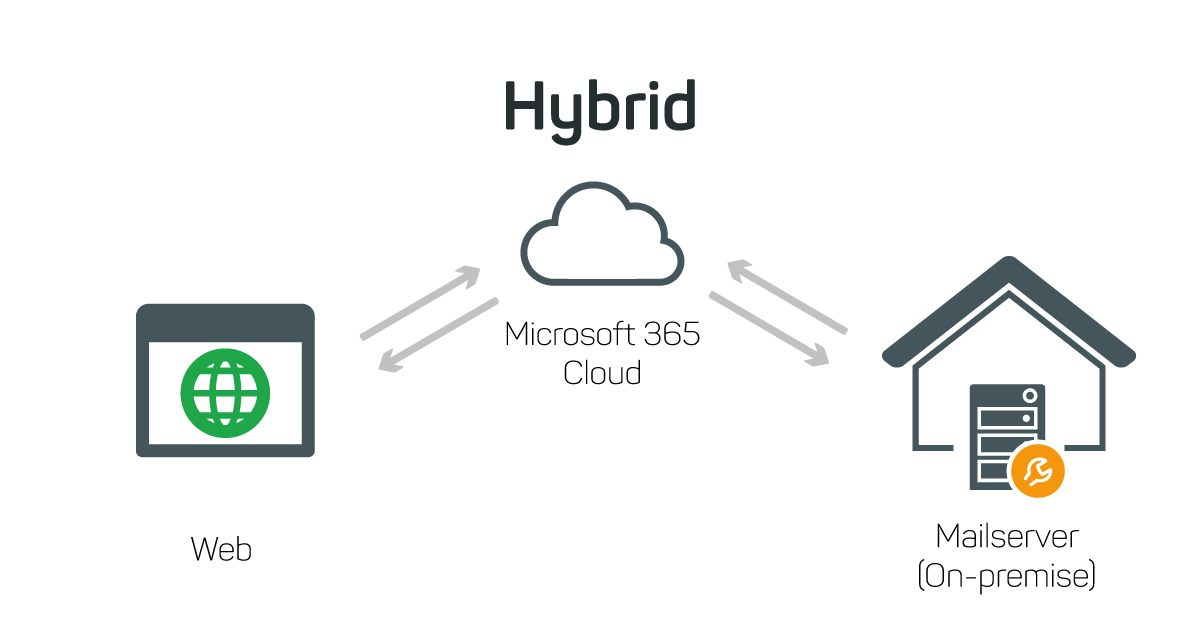 Supports hybrid deployment
Are you running your mail server in conjunction with the Microsoft 365 cloud in a hybrid deployment? You can easily use Exchange Server Toolbox for this setup as well and benefit from cloud flexibility and on-premise data sovereignty.
Use in different scenarios
Thanks to its different installation modes, you can use Exchange Server Toolbox in a wide variety of scenarios. Switch the mode as needed or conveniently manage the configuration from a central location.
Mail Transport Agent: Pre-empt spam and virus scanning and lighten the load on Exchange
Increase security and reduce the load on your mail server by deploying Exchange Server Toolbox on an upstream MTA (Mail Transport Agent) in a DMZ (Demilitarized Zone). This way you can filter spam and emails with viruses so that they don't reach your network in the first place.
To do this, install Exchange Server Toolbox on an Exchange Server in the Transport Role. This can relieve the main server (Mailserver I), because the security check already happens upstream.
The Exchange Server Toolbox in the DMZ forwards the emails to the main server. To avoid additional configuration effort, Active Directory information can be transferred to the DMZ.
Mailserver I: Legally compliant email archive
The mailboxes are located on the main server and this is also where our Multi Plugin sets up the email archive. The archive enables GoBD-compliant archiving of emails, with which you can easily ensure legal security.
We recommend using an Exchange Server for the main server. This is intended as a minimum configuration.
Mail server II to n: Load balancing thanks to shadow redundancy
Optionally set up additional Exchange servers with Exchange Server Toolbox installed to further reduce the load on your main server thanks to shadow redundancy. The configurations are obtained from the main server, so a separate configuration is not necessary.
Several Exchange Servers can be operated in parallel with shadow redundancy in order to distribute the mailboxes and their load among the mail servers. Our plugin can maintain configurations centrally on one server using the distributed installation and transfer them from here to the other servers.
Manage multiple servers with distributed installation
Do you operate a large system with a high volume of mail? Then you can resort to the distributed installation and configure multiple servers centrally. Exchange Server Toolbox scales even in large environments thanks to its low memory consumption and fast processing.
Our Multi Plugin supports different installation modes and is conveniently switchable:

Single installation
Here, the Exchange Server Toolbox is installed on the mail server and can be configured locally.

Master installation
Here, too, the plugin is installed directly on the mail server. The special feature here is that the configuration you set is automatically transferred from here to the registered client installations. You can conveniently perform the configuration centrally. Email archiving is also performed centrally on this installation.

Client installation
With the client installation, the Exchange Server Toolbox receives its configuration automatically from the master installation and does not have to be configured individually. This installation is particularly suitable for multiple Exchange Servers with shadow redundancy.

AD client installation
In AD client installation, Active Directory information is obtained from the master installation. This AD information is used for licensing. This installation mode is well suited for installations in a DMZ. The AD client installation is also configured locally again.
Two solutions for your mail server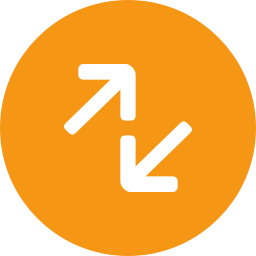 SmartPOP2Exchange
Small Business Edition
Effective Spam and Virus Protection

Exchange Server Toolbox
Legally Compliant Email Archive
Comprehensive rule system for emails
Effective Spam and Virus Protection